Our Newest Diamond Reward - Savings on No-Contract Wireless!
Introducing our newest Diamond Reward, discounts on No-Contract Wireless from TracFone.

Last year, Americans spent more than $284 billion on wireless products and services. A third of them were credit union members and most of them spent more on wireless service than they needed to. Members are overspending on an essential service in the midst of unprecedented economic challenges. Diamond Valley Federal Credit Union has partnered with Tracfone to provide credit union members a savings of up to 33%-63% on their wireless plan.

Tracfone is the fourth largest wireless provider in the US and the largest US wireless provider for what is known as no contract wireless service. What's different about no contract? The no contract market provides exponentially more savings opportunities for members without a loss in quality of service. Tracfone brands use Verizon, AT&T and T-Mobile networks so your members get the same great high-speed coverage, including 5G speeds where available.

Select the service you want to use:
TracFone: Only Tracfone Wireless gives you complete control with Unlimited Carryover® Data* so you never lose what you pay for. Our Unlimited Talk & Text plans start as low as $20/mo, all on America's largest and most dependable 4G LTE networks. Member Benefit – 5% off plans, additional 5% off with Auto Refill
Net10: Choose from America's largest and most dependable networks and get unlimited talk, text & data from NET10 Wireless. Experience the freedom of no contracts, credit checks or mystery fees all for as low as $20/mo. Member Benefit – 5% off plans, additional 5% off with Auto Refill
SafeLink: You can count on SafeLink to keep you connected during these uncertain times! Get free talk, text and data every month when you qualify with your unemployment benefit statement.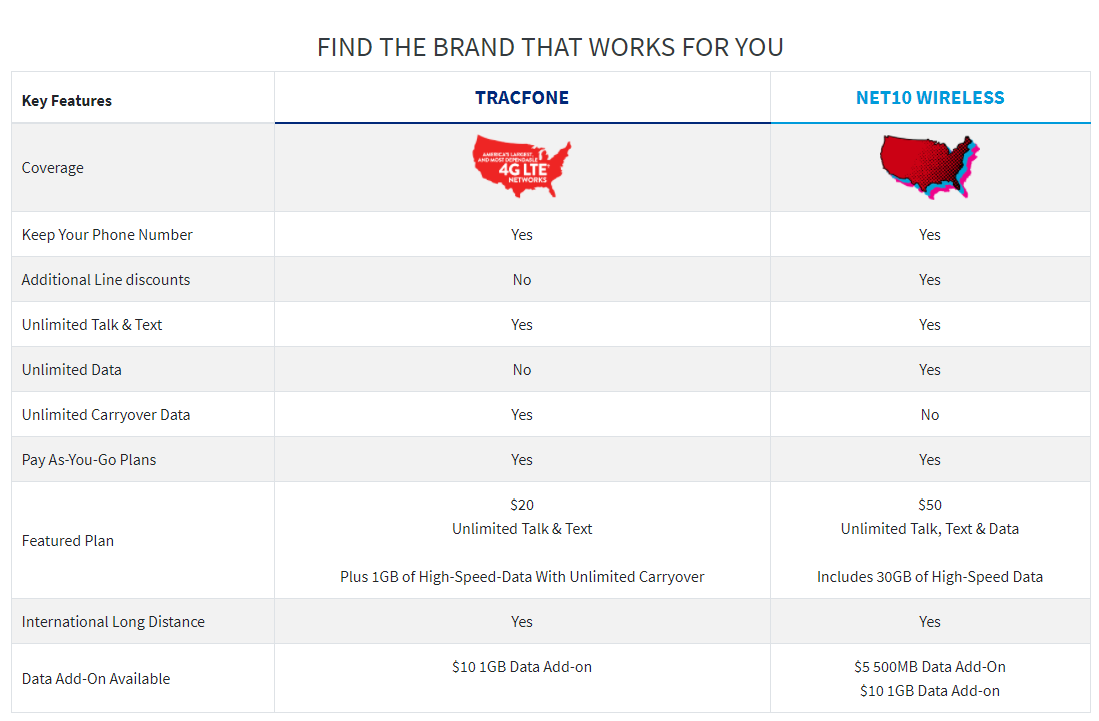 Get More Information