Mortgage Loans
Buying a home is probably the most important thing you will do in your life. Your home is where memories are made and where you relax. Your home is a part of you. Taking out the mortgage on that home, though, can be frightening. It pays to work with someone you trust. Diamond Valley FCU offers great mortgage plans with great rates and convenient terms. We also offer lending for more than just single-family homes, along with manufactured housing, condos, rental properties, and second homes.
To apply for a mortgage loan or to refinance your current mortgage please visit the Diamond Avenue branch or call our Mortgage Department at 812-425-5152 ext. *652.
We do business in accordance with the Federal Fair Housing Law and Equal Credit Opportunity Act. Mortgage loans are available to qualified members in most southwestern Indiana and western Kentucky counties. Please contact a Mortgage Loan Officer at any Diamond Valley FCU office for current rates and further details.
Conventional financing available on a fixed rate loan:
Will lend up to 97% loan-to-value for first time homebuyers
Private Mortgage will be required for loans exceeding 80% loan-to-value
10, 15, 20 and 30 year terms
Current Mortgage Rates
Contact Us For More Information
Government Lending Products
VA loans supply home financing to eligible veterans with a no down payment option, no mortgage insurance requirement and flexible credit guidelines. To be eligible, you must have satisfactory credit, sufficient income to meet the expected monthly obligations, and a valid Certificate of Eligibility (COE).
100% financing
15 and 30 year terms
Certificate of Eligibility Information
FHA loans have been helping people become homeowners since 1934. This loan is aimed at helping first-time home buyers and requires as little as 3.5% down. FHA government loans provide flexible credit guidelines and requirements while offering low down payments.
3.5% minimum down payment
15 and 30 year terms
Help Protect Your Biggest Investment—Inside and Out
Your home is unique—just like you—and it holds your most treasured memories. Now that's worth protecting.
The TruStage Home Insurance Program(link is external) helps you protect your home—and everything in it—with coverage designed to be affordable for credit union members.
What's covered?
Home insurance covers damage or loss due to fire, weather, theft and more. And it protects you from liability if an accident happens on your property.
What are the advantages?
TruStage gives credit union members access to coverage underwritten by Liberty Mutual Insurance Company—along with these popular benefits:
Potential savings for Diamond Valley Federal Credit Union members
Discounts for multiple policies, burglary/fire alarms, etc.
24/7 claims, even on holidays—many settled on the spot
Inflation protection—get today's value for your belongings
Temporary housing assistance when you need it
Get a free quote(link is external) today, and help make sure the place you call home has the protection it deserves.
A Tradition of Strength
TruStage is part of a heritage of faithful service to credit union members spanning more than 80 years. Over 17 million people have selected TruStage for AD&D, life, auto & home insurance and more.
TruStage® Home Insurance program is offered by TruStage Insurance Agency, LLC and issued by leading insurance companies. Discounts are not available in all states and discounts vary by state. The insurance offered is not a deposit and is not federally insured. This coverage is not sold or guaranteed by your credit union.
AHL-1661811.1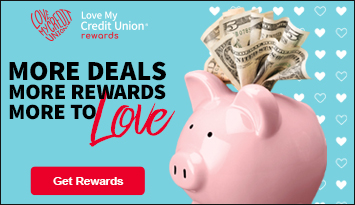 Diamond Valley Federal Credit Union Members Get Whole Home Protection for Less!
As a credit union member, protect what matters most for much less. Members get a free home security camera plus 2 free months of 24/7 professional monitoring ($150 value) with the purchase of a new SimpliSafe security system.
SimpliSafe offers reliable whole home protection, with 24/7 professional monitoring and police dispatch that's up to 3.5x faster, all at fair prices and no contract. Ever. SimpliSafe got rid of all the hassles of home security.
SimpliSafe covers every room, every window, every door. Every minute of the day.
Monitoring starts at just $14.99/mo for total protection, a fraction of traditional companies. With no contract or hidden fees.
SimpliSafe was named CNET Editors' Choice and "the best home security system" by Wirecutter. Over 3 million people already rely on SimpliSafe. Now's a great chance to join them. Visit lovemycreditunion.org to get your member discount and start saving today!
Get More Information About SimpliSafe
Looking for Additional Mortgage Loans Information?