Our Newburgh Branch Is Turning 1!
We're celebrating the One Year Anniversary of the Grand Opening of our Newburgh Branch!

Starting September 18th, you can stop by our Newburgh branch and put your name in the drawing for Door Prizes including: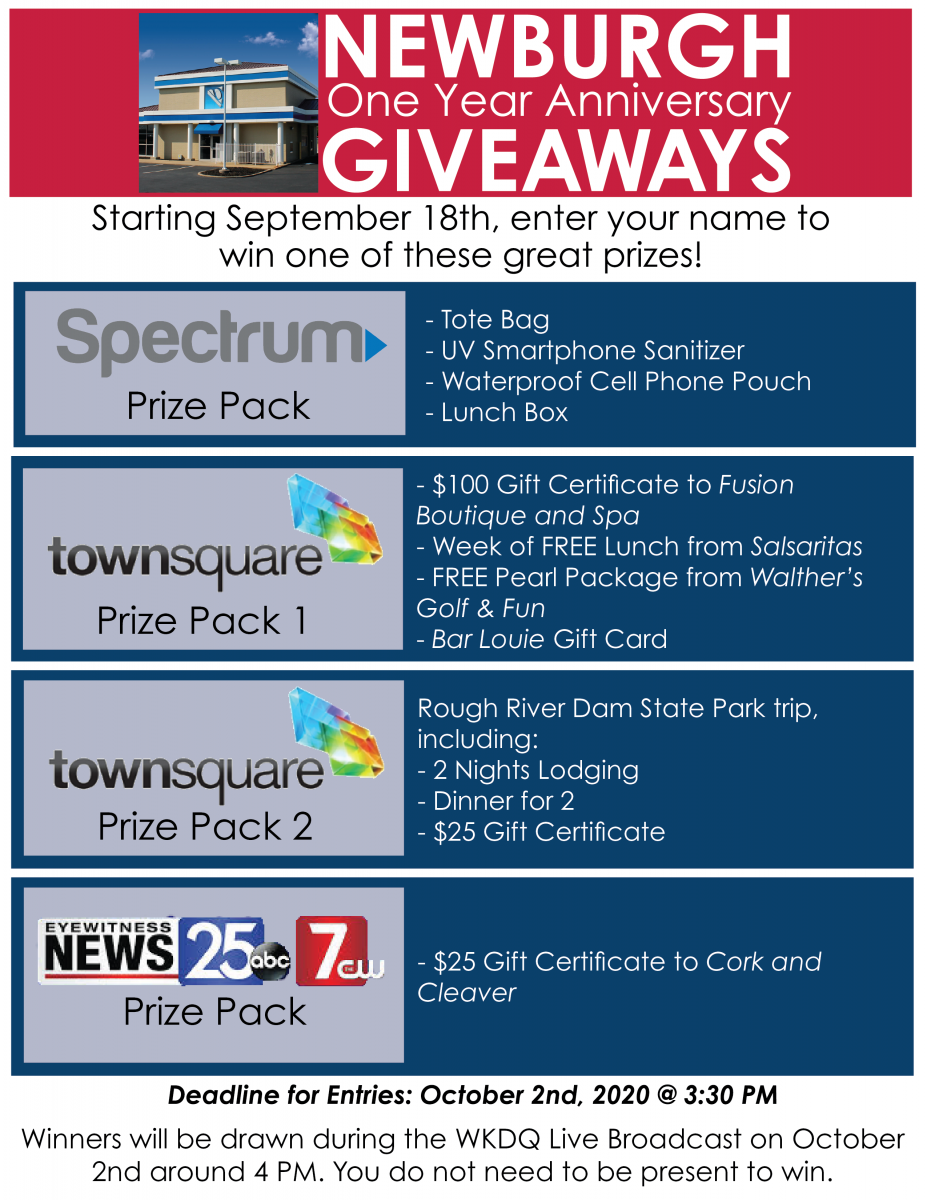 WKDQ's(link is external) Ryan O'Bryan will be broadcasting live from our Newburgh branch from 2 until 4 and will be drawing winners for door prizes.
We hope to see you there on October 2nd!